If you suffer from plantar fasciitis, you know how painful and debilitating the condition can be. You may be wondering if Medicare will cover orthotics for plantar fasciitis.
The good news is that Medicare does cover orthotics for plantar fasciitis.
However, some conditions must be met for Medicare to cover the orthotics costs.
First, you must have a doctor's prescription for the orthotics. Second, the orthotics must be medically necessary. To be considered medically necessary, your doctor must believe that orthotics are the only way to treat your plantar fasciitis.
If you meet these conditions, Medicare will cover the orthotics costs. However, you may still be responsible for out-of-pocket expenses, such as deductibles and co-insurance.
What is Plantar Fasciitis?
Plantar fasciitis is a common condition that often results in pain and discomfort in the heel. The condition is graded from mild to severe, depending on the symptoms experienced.
What are Orthodics?
Orthotics are devices that support, align, and correct the function of the feet and lower extremities. They are custom-made and fitted to the patient's feet to achieve the desired effect. Orthotics can be used to treat various conditions, such as bunions, hammertoes, plantar fasciitis, and Achilles tendonitis.
What are the Most Common Ways to Treat Plantar fasciitis?
If you're one of the many Medicare beneficiaries suffering from plantar fasciitis, you know how debilitating and frustrating this condition can be. The good news is that several treatments available can help reduce pain and improve function.
One of the most common treatments for plantar fasciitis is a night splint. This device is worn during the night and helps stretch the plantar fascia and Achilles tendon. Night splints are often very effective at reducing pain and improving function.
Another standard treatment for plantar fasciitis is the use of orthotics. Orthotics are devices that are placed in the shoes and help to support the arch of the foot. This can often be very helpful in reducing pain and improving function.
Physical therapy is another treatment option that can be very helpful for plantar fasciitis. Physical therapy can help to stretch the plantar fascia and Achilles tendon. Physical therapy can also help strengthen the ankle and foot muscles.
In some cases, surgery may be necessary to treat plantar fasciitis. Surgery is usually only recommended if all other treatment options have failed. Surgery is typically very successful at treating plantar fasciitis.
If you are suffering from plantar fasciitis, several treatment options are available. Your coverage for these treatments may vary depending on which health insurance plan you have through Medicare.
Talk to your doctor about which treatment option is right for you and how Medicare will cover these costs.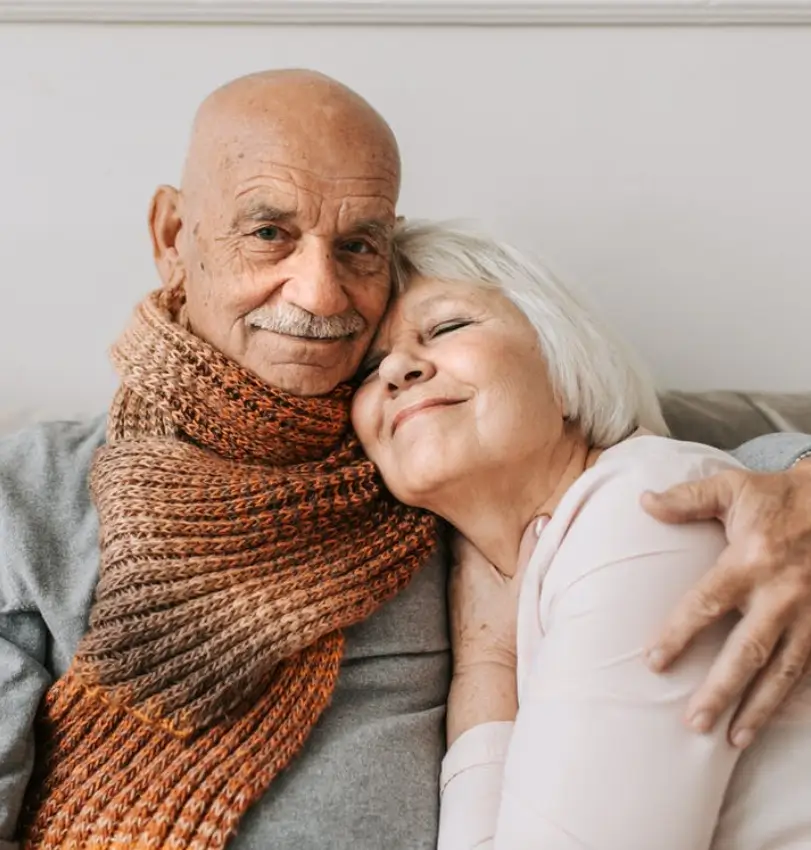 How Much Does Custom Orthotics Cost?
Orthotics devices can be bought from a pharmacy or custom-made by an orthotics provider. Custom-molded orthotics are molded to your foot, while extra-depth shoes are designed to offer enhanced padding and fit precisely to the wearer's needs. 
Several things determine how much your test, item, or service will cost.
The cost a Medicare beneficiary will incur for custom orthotics is influenced by your insurance coverage, the type of orthotic needed, and the individual's injury. Typically older adults covered by Original Medicare with a Medigap plan incur the lowest out-of-pocket cost.
Custom orthotics cost anywhere from a few hundred dollars to thousands of dollars.
How Can Orthotics Help Against Plantar Fasciitis?
Orthotics are a well-known treatment method for plantar fasciitis. This is because they can help to ease pain and decrease the chance of additional injury.
In some cases, orthotics may even result in loss of muscle function over time; however, they also reduce the risk of surgery as an alternative option.
Does Medicare Cover Custom-made Orthotics for Plantar Fasciitis?
Medicare typically covers custom-made Orthotics for plantar fasciitis. This means that if your doctor prescribes them for you because of your specific condition, Medicare will likely pay for them.
What are Extra-depth Medical Shoes?
If you have problems such as plantar fasciitis, osteoarthritis, back pain, or diabetes, orthotics are necessary for you. Orthotic devices provide support and pain relief. An Extra-depth medical shoe provides enhanced padding and is available in various widths.
Orthotic devices can be corrective shoes or shoe inserts that offer support for conditions like plantar fasciitis, knee pain, and back pain. In many cases, orthotics can help with plantar fasciitis, arthritis, bursitis, and sports injuries.
How Original Medicare with a Medigap Plan G Covers Orthotics
Orthotics are considered "durable medical equipment" under Medicare, which means they're covered under Part B of the program. To be eligible for coverage, a doctor must prescribe them, and you must purchase them from a participating supplier.
If you have severe diabetic foot disease, Medicare Part B may also cover therapeutic shoes and inserts. However, there is usually a waiting period of up to 12 months after diagnosis before this benefit kicks in.
Orthotics are classified under the DMEPOS category, which stands for Durable Medical Equipment, Prosthetics, Orthotics, and Supplies. Remember that you can only use these benefits for up to $2,500 per year. This means that Original Medicare will cover 80 percent of the approved cost for orthotics once your deductible has been paid.
If you meet the conditions above, Original Medicare with a Medigap Plan G will cover 80% of these expenses after your deductible is paid–which could save you a lot of money on orthotic devices!
Medicare Advantage Insurance Companies Provide Coverage for Orthotics
If you are suffering from plantar fasciitis, Medicare Advantage may be able to help. Many Advantage plans include prescription drug coverage, and many of these also offer a Medicare Part C plan that can be used for orthotics and prosthetics benefits.
When you enroll in an Advantage plan, the premium and coverage for your orthotics are included.
The website provides information about all the Medicare plans available to taxpayers. You can use this information to find a plan that fits your needs.
Always consult your medical provider before taking medication or starting a dietary routine. And if you have any questions about your coverage, don't hesitate to reach out to Medicare Advantage.
One of our Medicare insurance agents is always here to help you find the right coverage.
Where can I get more information about coverage for orthotics under Medicare?
If you are looking for more information about coverage of orthotics under Medicare, we can help! 
Integrity Now Insurance Brokers is a health insurance agency specializing in Medicare and has helped thousands of Medicare beneficiaries obtain the needed health insurance coverage.
We have access to Medicare insurance companies allowing us to provide our clients with the best Medicare coverage at the lowest price.
Additionally, our website has a lot of great resources that can help you understand your coverage.
Frequently Asked Questions:
Does Medicare Cover Podiatry?
Medicare does not typically cover podiatry services. However, in some circumstances, Medicare may cover some or all of the costs associated with podiatry services. For example, if you have a condition that affects your ability to walk or stand, Medicare may cover the physical therapy services that a podiatrist provides.
Does Insurance Cover Orthotics?
Most insurance plans will cover at least a portion of the cost of the orthotics.
Medicare coverage will vary depending on your selected health insurance plan. And the specific orthotic devices that are being requested. It is always best to check with your insurance provider to determine what type of coverage is available for orthotics.
Doctor Recommended Shoes Plantar Fasciitis?
According to www.bestplantarfasciitisshoes.net, Orthofeet is one of the best doctor-recommended shoe orthodontics brands for plantar fasciitis. They may not be the best-looking shoe that provides arch supports for sneakers, but if they help remove foot pain, we will buy a pair.
How much does Goodfeet Arch Support Cost?
According to Goodfeet, arch support costs range from $200 to $500 per pair.
How Do I find Orthotics for Sneakers?
Goodfeet has a store locator on their website, which allows you to find a local shoe store to provide the needed sneakers. You can also find orthotic boots at Orthofeet.
What is Durable Medical Equipment (DME) Coverage?
DME coverage is a type of insurance that helps cover the cost of specific medical equipment that is needed long-term. This type of equipment can include things like wheelchairs, hospital beds, and oxygen tanks. Having DME coverage can help ensure you have the equipment you need to live as independently as possible.